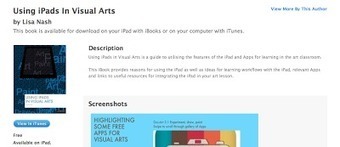 "The iPad is an ideal tool for the visual arts students to create, draw, experiment with techniques and learn about art.

Using iPads in Visual Arts iBook
To get started with ideas for utilising the iPad in your visual arts classroom I have put together an iBook that you can freely download from the iBook store.
Click on the image below to be taken to the iBook link. "