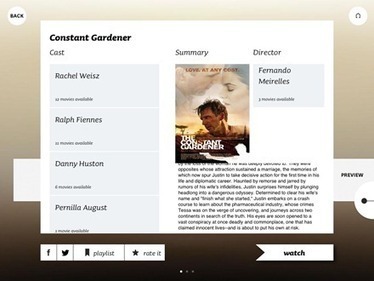 "This week's pick is Spideo Instant Movie Discovery. This is a very clever movie discovery app with a fresh approach:
"Spideo is a new way to discover instantly movies and TV shows matching your moods and wishes. If you are tired of spending more time searching for movies and shows than watching them, Spideo is meant for you."
Although the app is mainly focused on movies, there are some good TV shows among its suggestions as well."