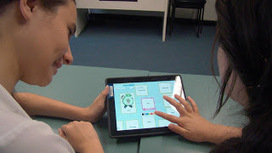 "While there is nothing new about utilising technology to brainstorm, using the iPad has added benefits.

The touch interface, excellent visuals and portability of the iPad can make it easier and simpler to encourage students to generate new ideas, organize their known knowledge about a topic and make connections with ideas and the written word.

There are lots of great brainstorming/mindmapping Apps available, but one that we have found useful at all school levels is Popplet."