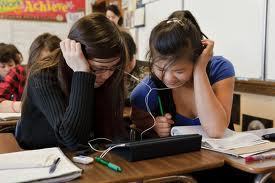 Videos, Links, Resourcen für die Verwendung des iPad in der Schule ... (in English!)
.. die Firma "InterAction Education" hat einige ziemlich grauslich aussehende Mathespiele herausgebracht, aber diese Zusammenstellung von Resourcen ist toll!
...
Das Motto von "InterAction Education":
Premier Educational Games and Apps for Kids. We want to help children learn math and science through fun and immersive educational games.