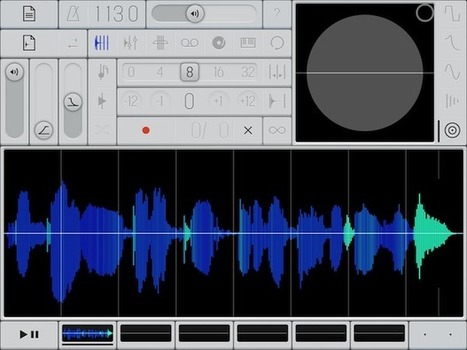 There's no question that the iPad has become a superb tool for artists of all kinds, including professional musicians, who have been spoiled by the presence
...
Samplr is something of a toolbox; it is a collection of sample manipulation tools packaged together in the form of an integrated kit with effects, layers and a basic envelope system. While it attempts to remain accessible even to those who are just looking for something to play with, Samplr offers enough tinkering capabilities to serve more advanced digital audio professionals as well.
Interface
Before you can do anything with the app, Samplr will walk you through its functionality in a brief and informative tutorial. It aims to explain what each component of the interface is responsible for, and while the visual hierarchy of elements could be clearer, the interface is easy to navigate once you get a grip on things.