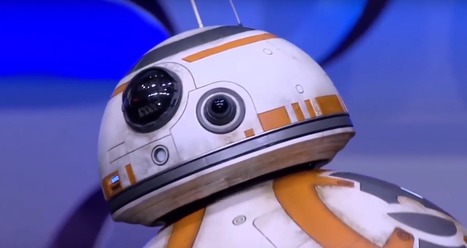 "I'm about to say something totally unbelievable and completely ridiculous: I love Star Wars. There. It's good to get that bombshell off my chest. I'm a huge fan of the series and eagerly await the upcoming film by J.J. Abrams and the new Disney ownership.

After going through all of the trailers, both foreign and domestic, it occurs to me that there is one thing in particular that is a true standout. Is it the 3-pronged lightsaber? No. Is it the lack of Jar-Jar Binks? Potentially, but not really.

It's the BB-8 droid that is taking the world by storm. Better still, it's actually something you can now purchase (if you're lucky to find one) in real life. How cool is that?"
Via
John Evans