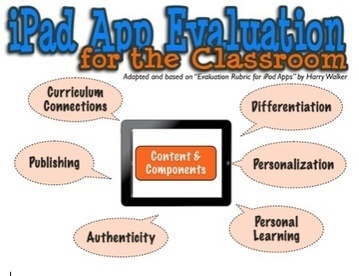 "I wanted to take a closer look at the iPad Evaluation I previously blogged about in Evaluating Apps with Transformative Use in Mind. The section of Content and Components deserved a closer look and explanation.
You can download the PDF file of the iPad App Evaluation for the Classroom with the following sections of evaluation included:
ConsiderationsContent & ComponentsLogisticsFluencySubstitution vs Transformation Model (based on SAMR model of Ruben Puentedura and Alan November's work)Evidence of Learning (based on conversation with Stephen Wilmarth)"
Via
John Evans