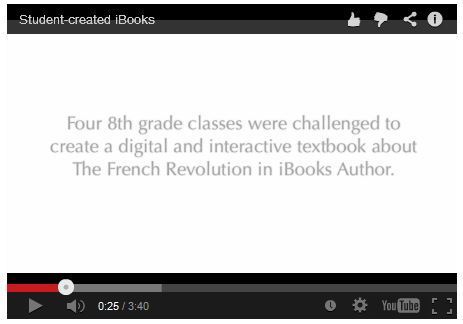 "This last Friday and Saturday at the Teaching and Learning with the iPad Conference, I had the distinct pleasure of watching students at different grade levels present multiple types of media that they created. It was one of the most enjoyable and inspiring activities that I have had the pleasure of experiencing in my time as a professional working in the field of education.
On Friday I watched professional quality newscasts, and short movies, created by Franklin Academy high school students. Several of these well spoken students demonstrate some of the equipment and tools that they used to create this content in this video. That same day I also thoroughly enjoyed having several elementary school students from Fuquay Varina Elementary School play movies they made in iMovie, and explain how they created them (here's one of these movies, from students Sekou, Camren, and Colin).
On Saturday, Anthony DeLaura gave this great session on "Unleashing Creativity with iBooks Author", and during this presentation, he showed this wonderful YouTube video:"
Via
John Evans