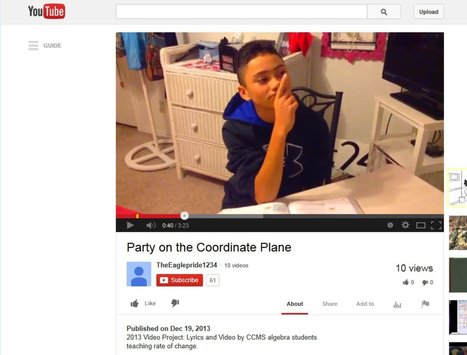 With the opening lines to their song, Cedar Creek Middle School eighth-graders Grace Becknal, Isabel Arevalo, Ariana Alvarado and Jorge Meza explained how to find the rate of a change — or the slope — of a line.
The quartet in Sabrina Cordova's Algebra I class created the lyrics — set to the tune of the Miley Cyrus song "Party in the USA," which they retitled "Party on the Coordinate Plane" —for the class project in which the students were asked to work in groups to produce their own music video explaining an algebra concept.
Cordova first assigned the project during the 2011-12 school year, kicking it off with her "Slope Formula Style" take on Psy's "Gangnam Style," to show the students what was possible.
Via
Cyndi Danner-Kuhn