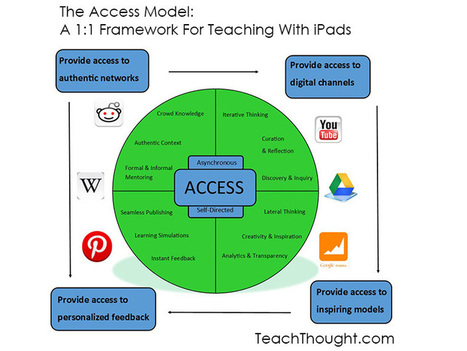 "The Access Model is based on a strength of tablets, and that is 1:1 access to the people, content channels, models, and instant feedback that tablets can uniquely provide. In most circumstances, this access is ideally asynchronous and self-directed.
It makes little sense to use tablets to provide a learning experience similar to the one provided in its absence. This makes both the tablet's performance and the learning experience clumsy and ineffective.
A key factor in teaching with iPads then is to rethink the learning process using the potential provided by both 1:1 screen access, and the mobility and personalization they allow."
Via
John Evans