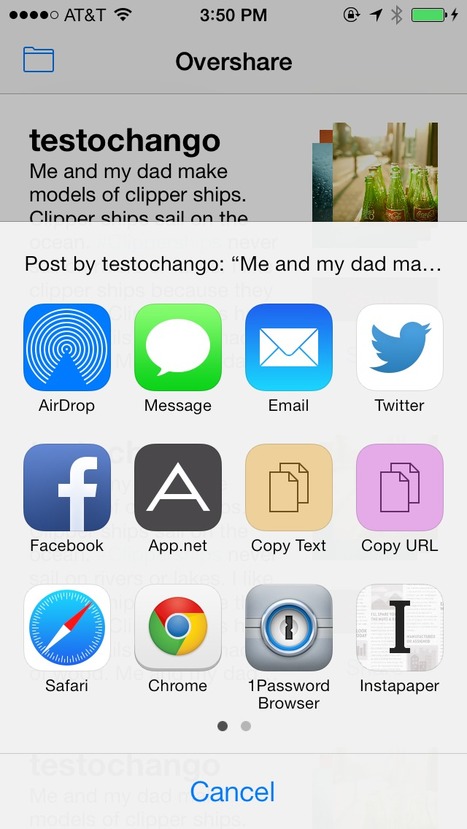 Overshare makes it trivial to add rich sharing options to your iOS apps. In a word, Overshare has everything:
Beautiful share sheets with pixel-perfect, full-color icons in a simple layout.
Lots of tweakable options, including a gorgeous dark mode.
Built-in integration with iOS Twitter and Facebook accounts.
Built-in integration with popular third-party services like App.net, Instapaper, and more.
Complete multi-account management, including authentication and storing credentials securely in the Keychain.
Killer text editing views with as-you-type Twitter syntax highlighting, Riposte-style swipe gesture cursor navigation, and automatic smart quotes.