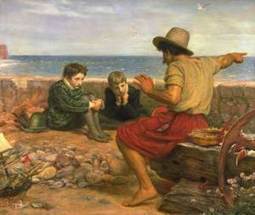 Human beings are simplifiers. Thales thought that everything was made of water; Aristotle thought that all human action was to achieve happiness; Freud thought that all human action was to avoid anxiety...
and we all use some form of heuristics (mental shortcuts) in order to deal with the pure magnitude and complexity of the world around us. I absolutely agree with this article that life (and work) is much messier, more complex and richer than what we learn in Business-School. Yet, while it may be true that some of the newer books on various aspects of neuroscience are absolutely in the category of "pop-psychology" - to suggest that they are misleading because some readers may simplify their messages too much is stretching things.
A paper or book that focuses on one aspect does not relieve the reader from putting things into context, or of thinking for him- or herself.
By the way, the same thing applies to work - having that great consultant, guru, or expert advise doing 'abc' does not alleviate us from the responsibility of making our own choice as to whether that is the right thing to do.