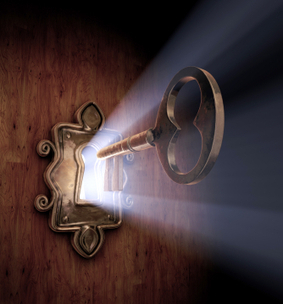 Intuition is so simple yet we continually complicate it.

Intuition is that little voice you hear when you are getting ready to go out that says, "Take the umbrella." And, it's the internal pull you feel toward befriending one single solitary person when in a room full of people. It is also the sickening sense you get when you know you've been betrayed even before the facts come out.

Intuition is a form of intelligence.

And just what is intelligence? Intelligence is the ability to understand and use information to navigate your life. Intuition tells us it's going to rain before we listen to the weather, that someone across the room is going to become your new best friend or future mate or that someone has lied and betrayed you. This is useful information for your life. And that's just what your intuition is there for, to give you useful information about your life.

So, why do we complicate intuition?

We mix up intuition with psychism, and mediumistic phenomena and speak about it all in the same breath when in reality the three are very different. Psychism goes beyond the self to gather information about others. Mediumiship is communication with discarnate beings. While not everyone is a psychic or a medium, everyone is intuitive. Our non-stop busy world is full of distractions that make it easy to overlook these subtle pieces of information. Intuition flashes through the mind so quickly that if we don't train ourselves to listen or become aware of our bodily reactions we quickly forget them and move on to the next thing. If you listen to your internal voice, become aware of your gut reactions (that pull toward or feeling of aversion) which is how your body communicates you will be equipped with more information with which to make better decisions and choices in your life; even if it is simply that you don't get caught in a downpour because you left your umbrella at home.....