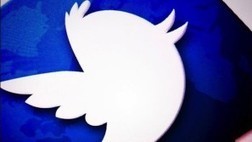 by Jeff Dunn
"Teachers are on Twitter every minute of every day. There are daily hashtag chats where educators from around the globe collaborate, share interesting tidbits, and make lifelong connections never before possible. There are people with tens of thousands of followers who are viewed as thought and opinion leaders. It's a minute-by-minute pulse of the education world.
"It's exhausting.
"It's overwhelming.
"It's hard to imagine where to start.
"That's the idea behind this simple visual guide to Twitter for teachers who are either new to the social network or simply need a refresher about why they got started in the first place. In case you're new to the scene, "