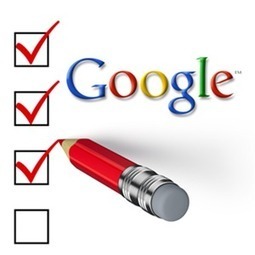 by Yaara Lancet
"Most of you are probably thinking "you bet!" or "what's there to KNOW?"right about now. I believe you. The truth is, if you know how to enter a query and hit enter, you know how to use Google. At least in its basic form. And if you search often, you've probably also encountered Google's OneBox results once or twice before.
"What are these OneBox results? While you may not have heard the name before, OneBox results have been around for years now, and have been helping you get focused and clearer results for your search queries. Have you ever searched for the local weather and got a small widget on top showing you what the weather is like today? That's a great example of OneBox results. This is not to be confused with Knowledge Graph results, which appear to the right of the page. Knowledge Graph results were added less than a year ago.
"The new and slick Knowledge Graph aside, there are still dozens of useful things you can find out from OneBox results. All you need to know is the right syntax to activate them, and you're into a whole new world of Google results. This could take you all day to read if I try to mention them all, but here are some you definitely don't want to miss. Looking for more useful search tips? Check out our Google Search cheat sheet."