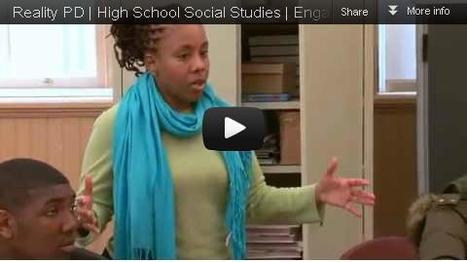 By Motoko Rich
"As much as showing the content of the classes, the videos help teachers identify techniques for organizing a lesson or eliciting sophisticated questions from students...."
"The District of Columbia is not the only public school district or educational organization that is using video for the professional development of teachers. Teaching Channel, a nonprofit, has amassed more than 500 videos of teachers who are recommended by school districts, teaching organizations and a panel of advisers."
"Uncommon Schools, which runs 32 schools, mostly in Brooklyn and Newark, show videos like these during teacher training.
A YouTube video shows Juliana Worrell, a first-grade teacher, with her students at North Star Academy Vailsburg Elementary School."
A small, but high quality, selection of teacher videos, with links to sources for more. -JL
Via Accomplished Teacher