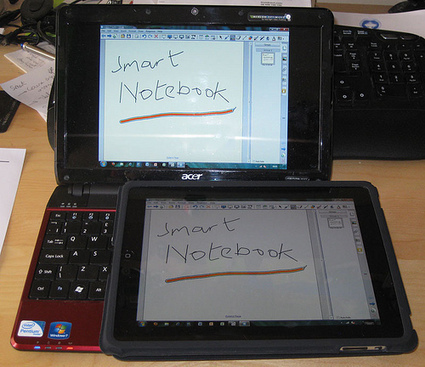 By Danny Nicholson
"With more and more schools (and teachers) getting iPads, I'm increasingly being asked how a teacher can hook up their iPad to their interactive whiteboard.
"There are several ways to use your iPad. The first is as a way to control your computer, and the other two involve connecting your computer directly to the projector, removing the IWB from the equation.
"None of these methods let you connect your iPad to your IWB. That's not possible right now."
Via
Baiba Svenca