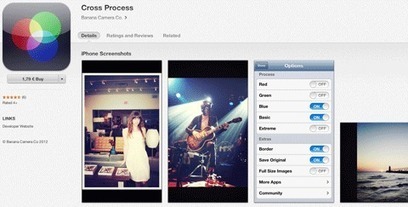 Check out these cool apps to create and edit outstanding images and videos for Instagram.
Robin Good's insight:
Here's a great selection of 20 apps for Instagram that allow you to add special visual effects, shoot in the dark, add text and graphic elements to your images or create video clips with your best shots.
Short reviews easy to understand.
Useful. 7/10
Full set of reviews: http://www.socialmediaexaminer.com/instagram-photo-and-video-apps/
Via
Robin Good