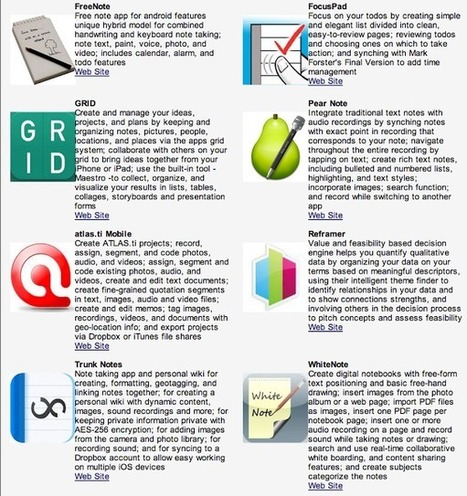 by Med Kharbach
"Today while I was doing some research into qualitative research methods I stumbled upon this excellent list of apps curated by TQR ( The Qualitative Research ) which is a peer reviewed, weekly open access journal published by Nova Southeastern University. I have spent some time going through all the titles mentioned in this list and I was really amazed to discover some great new apps I did not know about before....

"And although this list is curated by people interested in scientific and academic research, the apps cover a wide variety of skills including writing, presentation making, mind mapping, referencing, and many more. In fact, I could not offer you any better than this great list for back to school. Make sure to go through it yourself before you share with your students. Enjoy

"Here is a snapshot of part of this list, click HERE to access the entire original list."