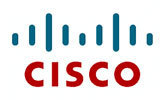 Yesterday Cisco announced that it will lay off 6,500 employees and sell a manufacturing plant in Juarez, Mexico to Foxconn to shave off an additional 5,000 employees.
This follows Cisco's decision to discontinue its Flip camera products and its Eos video/social platform.
It wasn't long ago that Cisco was expanding into new markets and burning through billions of dollars acquiring companies like WebEx, Tandberg and Flip. So what happened?
Too Much Success
Cisco's current predicament is a classic story of being the victim of one's own success. During the peak of the dot-com bubble, Cisco passed Microsoft to become the most valuable company in the world. After all, the company was selling the gear that made the Internet work. It was also seeing some success as it expanded into corporate VOIP products, which we'll come back to.