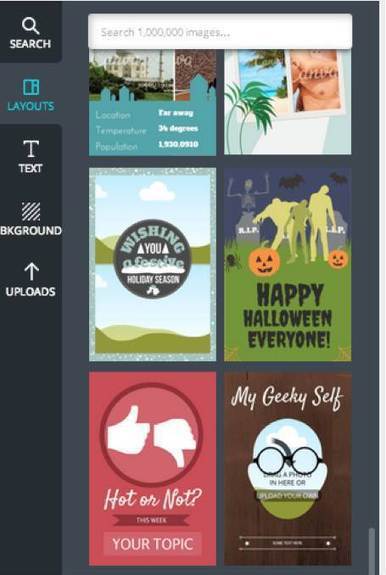 Working with Canva.Canva is a simplified and streamlined, online-only image creation tool that gives even non-designers the ability to quickly and easily create simple yet attractive images.
Out with the old

Historically, the best visual content had to be created by highly skilled professionals. Image design required the use of massively complex suites of tools that had virtually unlimited options and features, but steep learning curves. This was great for the most imaginative of visual artists, but for the rest of us design mortals, the concept of unfettered freedom often paralyzed our productivity: There were just too many options, too many tools to master, and too many possible directions we could go in. Inevitably, we would get bogged down in the decision process and fail to move into the actual creation phase.
In with the new
Thankfully, a new class of tools is emerging that offers a simpler, leaner approach to creating visual content. While these tools still enable marketers to design compelling and powerful visual content, they streamline the creation process and set tighter parameters so creators don't get as overwhelmed.
To read the full article, click on the title or image.
Get your Free Business Plan Template here: http://bit.ly/1aKy7km
Via
Stefano Principato