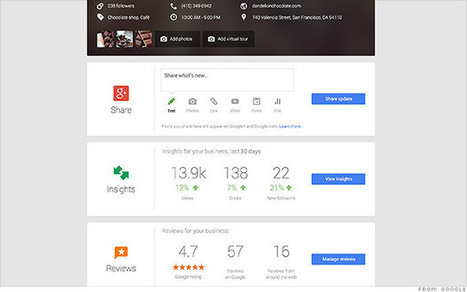 Google unveils new "My Business" interactive platform to allow small businesses to market themselves more effectively on the search engine.
We've never pulled together all of these features into a single hub that's easy to use," said Jen Fitzpatrick, Google's vice president of engineering and product management. "The idea is to let small businesses manage their online presence in a single, consolidated way."
To read the full article, click on the title or image.
Get your Free Business Plan Template here: http://bit.ly/1aKy7km
Via
Ivan Berlocher