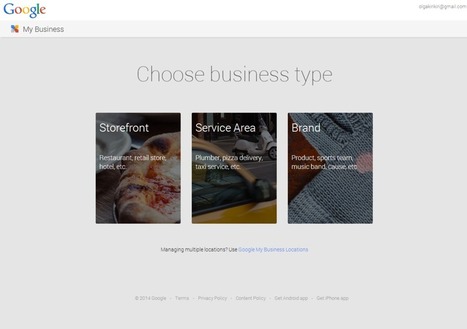 More and more users prefer Internet to Yellow pages to find a company or service online or offline. Search engines have adapted to offer targeted results by location.
Internet giant Google understood the business stakes to be present on Internet and today the search engine geolocates the position of each researcher to propose him the best results and promote local businesses. So your potential customers can easily find you and go to your shop or office.
For example, you are walking on the street and you are looking for a pizzeria or a dentist, Google will display results based on your location through Google and Google Maps with reviews and useful information such as address or open hours.
To be visible on these results, you can now add your business on Google through Google My Business.
Read more: click on title or image.
Get your Free Business Plan Template here: http://bit.l/1aKy7km
Dave....
I downloaded your business plan template ...It is great!!! we have a successful delivery service already running today ...This plan is for a new liquor store idea ...my tax consultants say your plan is amazing..Thanks Dave!!!
Aja Noyes
Shift Gear Deliveries