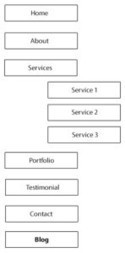 Shinseungback Kimyonghun, a video maker, has created a 9-minute video called "Click" on Vimeo. The video shows the relationship of a click with our daily lives in front of the computer screen. Now that more and more aspects of our lives are getting translated online, websites are becoming our link with the rest of the world.
The mammoth of web pages now available worldwide means that each user has fewer seconds for your website. How do you build a website that is searchable, engaging and lead generating? It is a lengthy process but here are a few guidelines to help you get started on a good website structure.
To read the full article, click on the image or title.
Get your Free Business Plan Template here: http://bit.ly/1aKy7km
Via
Thomas Faltin