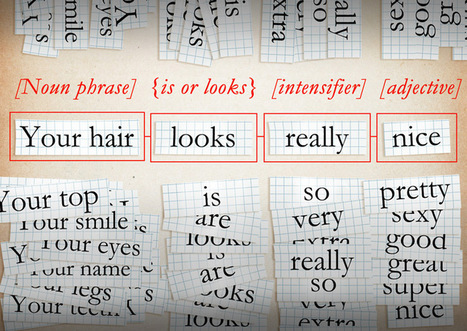 Before today, imitation was the greatest form of flattery. If your idea was good enough to be copied, then you were golden. But now, with the state of the web in our lives, this balance is shifting. While "copying" still does exist online, the concept of "copying" is now simply a way to bump your own Google ranking by farming someone else's content. This, is not flattering. Even if correctly cited, 100% republished work is simply cheating to get ahead. Curation, on the other hand — the meaningful selection, enrichment, and sharing of existing media — combines imitation and creation. Curators have to create a new perspective or idea on top of the existing media which supports the content in the original.
True curators endlessly search for the best of the best, the cream of the crop. Think of them as a "critics of all the things." Critics are often the our best sources of information — when you are checking out a new restaurant, you often take a look at what Yelp or a quick Google search has to say about them, or perhaps you read an article in your local newspaper about the establishment. Pundits are often in control of the flow of political information. Literary critics determine the success or failure of many authors' works. Curators of online content are simply critics of many things; people who've been incredibly well-educated about a certain topic and are seeking the best things available in the vertical they've chosen.
As a creator myself, I've seen many straight content creators get upset that their work has been curated. We so hope we can shift this opinion! Curators are paying you the ultimate compliment when they have selected a piece of your's to enrich and share — they think you are among the best of the best, the creme of the crop.
To read the full article, click on the image or title.
Get your Free Business Plan Template here: http://bit.ly/1aKy7km
Via
Ally Greer