Scoop.it!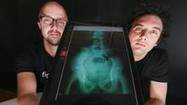 The Express Entry system brought in by the last government 'is fundamentally too rigid,' says Shopify CEO
Julie Lessard's insight:
I completely support the tech startup sector in their need to be able to build on global talent. However, I find that generally speaking in the overall immigration debate there is growing confusion between concepts and programs. On one side, we need a fast and efficient temporary work permit policy that allows startups to be created and managed by foreign talent as well as canadian-owned startups to benefit from global expertise and innovative talent. There must be room to attract such talent without having to go through the highly burdensome LMIA program. Innovation and talent cannot always be measured objectively and the system fails at considering the essence of startups. On the other hand, there is also an urgent need to review the Express Entry system to make it more predictable and more opened to foreign graduates and LMIA exempted workers. If that is fixed however, I find reasonable the 6-month delay to obtain permanent residence.