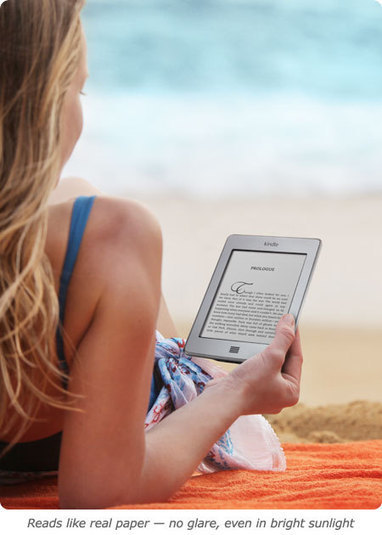 Read in Bright Sunlight Kindle's high contrast, most advanced E Ink touchscreen reads like real paper, with no glare. Read as easily in bright sunlight as in your living room. Buy Once, Read Everywhere:

You don't need to own a Kindle device to enjoy Kindle books.
Download one of our free Kindle apps to start reading Kindle books on all your devices. The Kindle app is available for every major smartphone, tablet, and computer. That means with our free Kindle Reading apps, you can buy a Kindle book once, and read it on any device with the Kindle app installed...