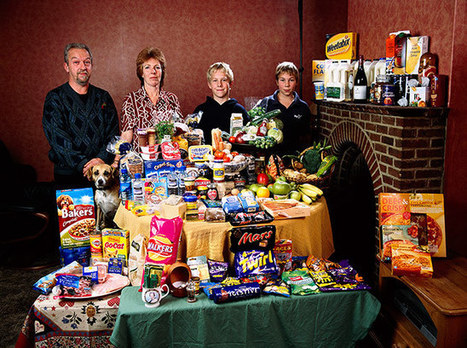 Where do you prefer to buy your food for the week: in the supermarket, at a market or in small local shops? Why?

How much money do you spend per week on your GROCERY [noun. items of food bought in a grocer's store] shopping? Do you think food shopping is expensive in your country?

How do you think your SHOPPING BASKET [noun. container used to carry products while you are shopping] compares to people from other countries?

Look at the pictures to compare what families from different countries buy and spend on food. Which family is the most similar to yours?
Via
English24