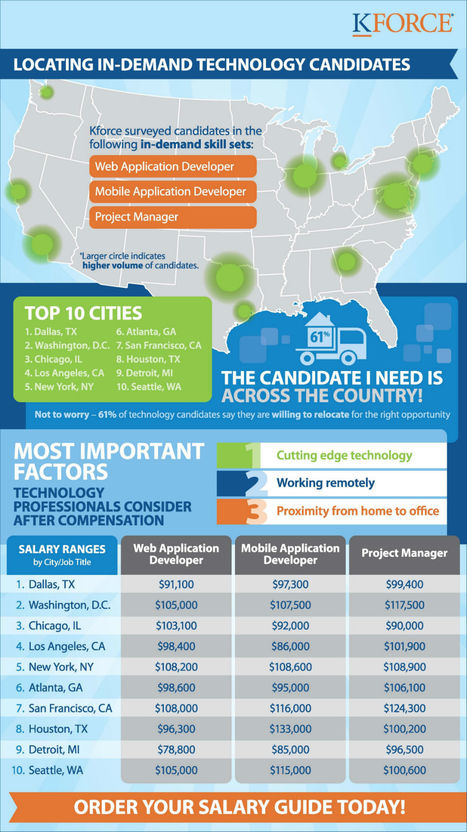 Dallas is the top city in the U.S. with the largest pool of tech job candidates, and the mobile app developers there make more money than anywhere else in the country, according to new data.
An infographic by staffing solutions company KForce found that Dallas has more potential tech staffers than any other city. Rounding out the top 10 respectively, is Washington, D.C., Chicago,, Los Angeles, New York, Atlanta, San Francisco, Houston, Detroit and Seattle.
Web and mobile application developers, as well as project managers, are the most in-demand tech jobs right now, according to KForce's research. Average salary for these jobs — in the top 10 markets for tech job seekers — was also revealed, with mobile app developers making the most. Salaries top out in Houston was the top city, where mobile app developers make about $133,000 a year. Next on the list is San Francisco, where such professionals earn an average salary of $116,000.
Via
Brian Yanish - MarketingHits.com