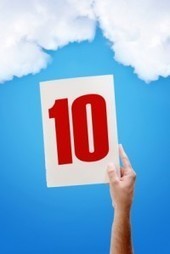 "Practice doesn't make perfect. Practice reduces the imperfection." Toba Beta, Indonesian author
At one time or another, anyone who cares about producing quality work has run up against the problem of perfectionism.
We can become so tightly focused on getting things "just right," it's difficult to let anything go. Of course, there's always something you can improve, if you just keep nitpicking at it.
But at what point do you hit a point of diminishing returns? Eventually, the improvements you introduce are no longer worth the time you spend on them—and if you keep at it, you'll roll past your deadlines and crash your schedule. Let's face it: perfection rarely occurs in this world, and as Russian novelist Leo Tolstoy pointed out, "If you look for perfection, you will never be content."
Via
Rami Kantari