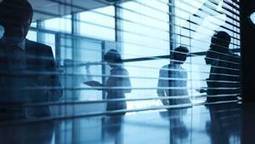 If you're an extrovert managing an introvert you could be losing out on his or her full contribution because of confusion or misunderstanding about their personality.
Or, if you're an introvert struggling in an organizational milieu that favours extroverts, you could also be losing the chance to make the contribution you intend.
Lisa Petrilli is an introvert, author of an e-book called The Introvert's Guide to Success in Business and Leadership , and someone who has learned how to turn her introversion into an asset as a senior executive at a major health care company and in the fast-paced world of consulting.