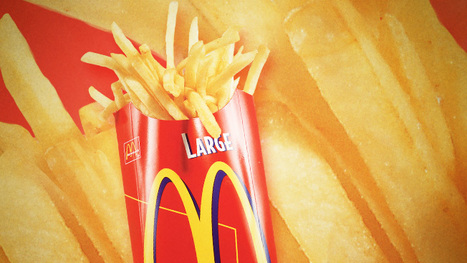 McDonald's Deal Makes Health Advocates Sick. The controversy behind junk food brands sponsoring the Olympics...
Would you like chips—er, fries—with that?
McDonald's is a lead sponsor of the 2012 London Olympics, along with Coca-Cola—and the partnerships have not been without controversy, even though McDonald's has been part of the games since 1976 and Coke has been backing the event since 1928.
Criticism has mounted in recent weeks. First, there was the call by England's Academy of Royal Medical Colleges to ban both companies entirely from the games.
McDonald's fries are the only fried potatoes available at the Olympics, but, Englishmen howl, they can't hold a candle to those thick, soft, covered-in-vinegar chips for which Britain is famous.