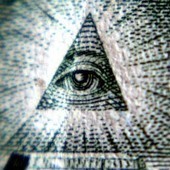 A GEN Yer recently said to me: "Our parents messed up our generation's future by giving us everything we wanted. Now we struggle with restraint and earning a living."
Wow. I was taken back by her claim.
If we believe GEN Y's perspective on the struggle, it makes sense to teach the next generation (and maybe even GEN Y) the reality of making money. An early understanding of money plants the seeds of ability for inevitable decisions and weightier responsibilities.
Here are my 12 most vital tips on money to teach our youth for future success at work.