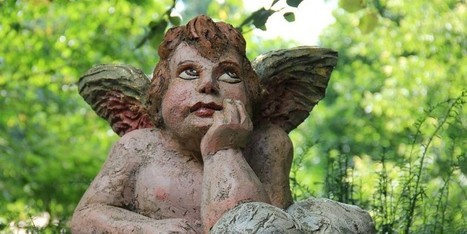 "Brainstorming conjures up images of teams trying to hash out wild ideas around complex problems. Two heads think better than one, but brainstorming is as much about individual problem solving as it is about the group.
The energies required for solo brainstorming are probably more, but the methods to build up the "storm" of ideas aren't that different.
.. How do writers at MakeUseOf find ideas for content?
It's a daily ritual. Brainstorming alone is half the fun; but it is a necessity for us creative types who work alone in our pajamas. Call it the search for inspiration, the Web has always been a useful ally when it comes to thinking up creative solutions and ideas. Here are a few ways to go solo with your brainstorming.
Preparation Is Half the Work
"Enter your creative sandbox. Shut the door, shutter the window, and buckle down. Discipline yourself to go without distractions as you play around with ideas in your sub-conscious. Start your solo sessions somewhere quiet.
It's more about spontaneity — quickly capturing ideas; less deliberate introspection. you are a blogger or a writer, try some freewriting exercises. Alternatively, walk away from the computer and try to get your creative highs away from the digital scene. Prepare your brainstorming tools even if they are something as simple as pen and paper."
Tap the Power of Mindmapping…….
Go Nuts on Google………
Google gives you a smorgasbord of tools for brainstorming around all the information that's out there. One of the more underestimated tools is Google Instant which shows you search results even as you type. The smart predictions bring up ideas which you might not have thought of. ……….
Set Up Google Alerts
An automatic search tool like Google Alerts can help make brainstorming a constant activity. Set it up with just the right keywords and you ……
Look Away From Your Niche
Steve Jobs: Good artists copy great artists steal
http://www.youtube.com/watch?v=CW0DUg63lqU
The iPhone wouldn't have been possible without going outside the box. Take off the blinders and look at domains other than your own. Some great innovations have …..
Seek Visual Inspiration
Pinterest is a "search" engine in its own right. You can type in a query and bring up image boards and pins that serve as visual……..
Pinterest is a "search" engine in its own right. You can type in a query and bring up image boards and pins that serve as visual fodder for your brainstorming. For instance, ….
You can also create your own visual brainstorming board on Pinterest and use it to pin inspiring
Page through a Book
Going through books and magazines is always a good idea. You can do better from …..
Similarly, you can also use Google Books to research an …….
Take a Walk
Stop reading. Step away from your desk. Cut the cord. Unplug. Go outside. Change your environment. Doing something physical like taking a walk is usually recommended when you have exhausted your brain. Walking away from your notes could help the brain make sense of the information before it feeds the solution back to you.
There are many brainstorming apps online that can help you with the first process – generating ideas. But it is you who has to sit down with the ideas and sift through them to find the gems in the rough. Polishing the best ideas is the toughest part because it takes equal parts skill and intuition. Brainstorming can only take you so far. So, tell us how far you go with your solo brainstorming efforts? Do you like to do it alone or do you find it more productive in a group? What tips and tools work for you?"
Via
Jim Lerman