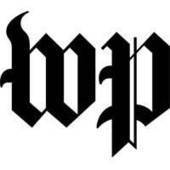 Amy Dickinson offers straightforward advice on relationships, family and life in her syndicated column, Ask Amy.
"DEAR AMY: My wife and I will soon have confirmed what we have suspected for some time: Our 26-year-old son and our 48-year-old female friend are having an affair.
We are not comfortable with this situation. We know that they are both adults, so there is nothing that we can really do about this, but I know he is going to disclose this soon and don't know how to respond.
Besides the huge age difference, several factors bother us: Her oldest daughter is my son's age, the friend and my son both recently started working together at a startup company, and both have recently ended relationships (she has split from a relationship of 18 years, and he from a six-month marriage that ended in divorce).
I am disappointed in his choices (I thought he jumped into the first marriage too quickly but supported him nonetheless) and am not sure how to handle this situation. My wife and I were good friends with this woman, but with this revelation the relationship is beyond repair.
Even though they are adults, this feels like a predator situation to us.
What advice can you provide for us on how to handle the conversation? -- Perplexed Parent
DEAR PERPLEXED: The best way for you to handle this anticipated disclosure is to calm down and prepare yourselves by realizing, in your bones, that you don't have to like something for it to still happen.
At the age of 26, your son has already had a brief marriage and has now bounced into another romantic relationship that also may not last. You might struggle to imagine the appeal for either of them because of the extreme age difference, but unless he is unusually emotionally, physically or cognitively vulnerable, it is hard to see how he has been victimized.
There is no reason to sugarcoat your own reality. There is also no reason for you to bring up all the various ways and reasons you object to this; I assure you they will not care one whit. You are under no obligation to be supportive, but you really must accept this, because it is happening."