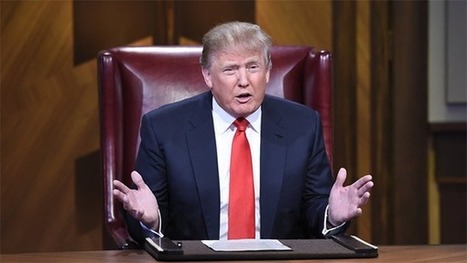 The network will also no longer be airing the Miss USA and Miss Universe Pageants as a result.
NBC has severed all ties with Donald Trump following his recent remarks regarding Mexican immigrants.

"At NBC, respect and dignity for all people are cornerstones of our values. Due to the recent derogatory statements by Donald Trump regarding immigrants, NBCUniversal is ending its business relationship with Mr. Trump," the network said in a statement. "To that end, the annual Miss USA and Miss Universe Pageants, which are part of a joint venture between NBC and Trump, will no longer air on NBC. In addition, as Mr. Trump has already indicated, he will not be participating in The Celebrity Apprentice on NBC. Celebrity Apprentice is licensed from Mark Burnett's United Artists Media Group and that relationship will continue."
In case you've muted Donald Trump on Twitter and/or your every day life, during the recent speech in which Trump announced his presidential bid he said,
"When Mexico sends its people, they're not sending their best... they're sending people that have lots of problems, and they're bringing those problems with us. They're bringing drugs. They're bringing crime. They're rapists."

Soon after, Univision announced it would not air the Miss USA pageant, of which Donald Trump is partial owner, while NBC also stated that his opinions did not represent those of the company.