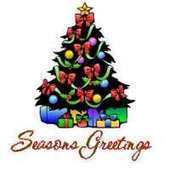 Posted by ddeubelView Blog http://community.eflclassroom.com/profiles/blog/list?user=ddeubel
Also check http://community.eflclassroom.com/resources/topics/its-christmas-time
"We have loads of holiday related materials. Get a start on our Christmas page or in our resources.
Also some nice full lessons in our Lessons In A Can and Become a Supporter to get them all.
However, since I'm busy making Christmas lists, thought I'd make a nice one to share with fellow teachers and inspire with a few things in my brain for teaching lessons related to Christmas.
So here is my brain purge. Download, share and enjoy. My gift to all hardworking teachers. Some real Christmas pudding gems in this list!
Get all the lists. "