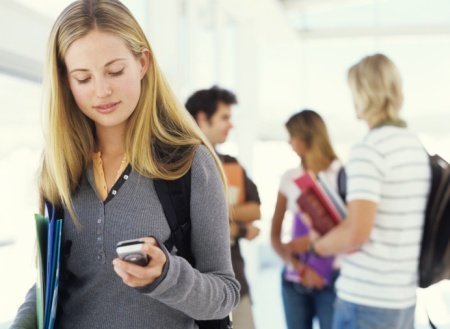 Smart phones are powerful computers in the hands of almost all of our college students - why are we not harnessing their potential in the formal learning environment?

Harvard professor Chris Dede, who's done extensive research on the issue, says that,
"We know from generations of work that devices are catalysts"—which means that while the mobile phones themselves aren't going to make kids learn. When teachers receive professional development on how to use mobile phones to enhance their regular lessons and combine that with, "changes in content, new forms of assessment, and linking people together," we'll start to see more adoption.