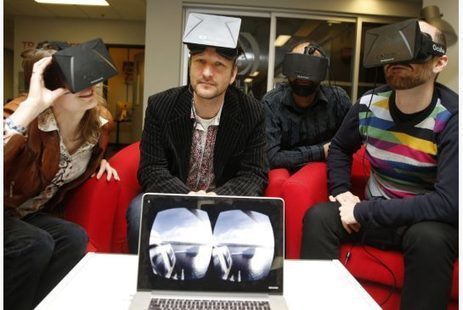 Toronto filmmaker and game designer Thomas Wallner's DEEP Inc. is working with Ryerson to create software for a virtual reality movie-viewing experience.
"By wearing a VR headset to watch projects made with 360-degree cameras, a movie will seem to flow all around the viewer, opening the door for filmmakers to express themselves differently and engage audiences in new ways.
(...) Gamers are enthusiastically embracing VR, said Wallner. Now it's the filmmakers' turn."
Via
mirmilla