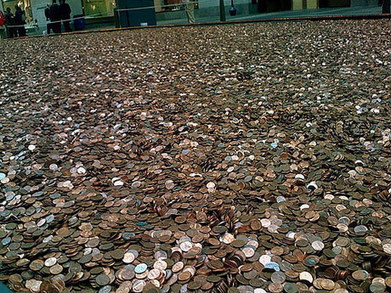 Every year around this time, my students come together and collect all the monies donated within our school for Penny Harvest, a program by Common Cents, Inc. that serves to help schools create service learning projects for children. It starts with young leaders prompting others in the school to make donations to a cause of their choice, but it often evolves into community service projects.
This year, for instance, our school decided to dedicate our Penny Harvest to Hurricane Sandy relief, and will gear our community service projects toward non-profits that focus on feeding those in need or helping in animal shelters.
That's the students' choice, not mine.
While this happens, many teachers and administrators wonder how I get students from all walks of life to pay attention and then get them to lead despite their prior reputations.
Via
iEARN-USA
,
juandoming
,
MyKLogica