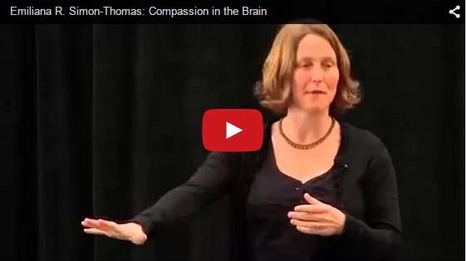 Two scientific teams, one led by Zoe Taylor at Purdue and the other by Jenny Stellar at UC Berkeley, have found that the answer may lie in the Vagus nerve.
That's the cranial nerve in the body with the widest reach, influencing speech, head positioning, digestion, and—importantly for these two studies—the parasympathetic branch of the autonomic nervous system's influence on the heart.

Students typically memorize the parasympathetic branch (PNS) as the "rest and digest" branch of the autonomic nervous system (ANS), which controls bodily functions that we're not aware of when we're relaxed and feeling content.
The PNS is also called the "feed and breed" branch—and recently, social psychologist Barbara Fredrickson added the label "tend and befriend" to the PNS, suggesting that it also supports functions that enable social engagement and nurturing behaviors.
By Emiliana R. Simon-Thomas
Via
Edwin Rutsch