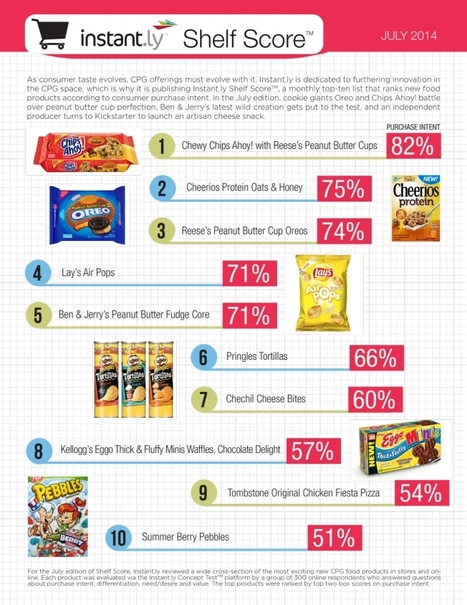 If you recently found yourself hovering over a box of Chewy Chips Ahoy With Reese's Peanut Butter Cups, and then took that box of chocolately cookie goodness up to the cash register, you are not alone.
The product came in at No. 1 in a new index that purports to quickly and accurately rate purchase intent for a wide array of CPG brands and products recently released to supermarket shelves in limited runs.
Through uSamp's Instant.ly Shelf Score Index, each product is assigned a purchase intent score, measured through a platform that a company rep said "gathers in-context insights from consumers about new products as soon as they hit the shelves." The index also considers innovation and "category disruption from small or unknown brands."