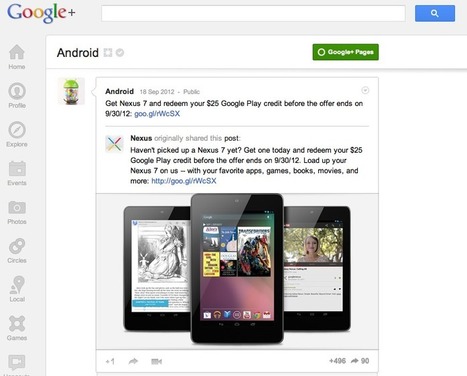 When Google launched Google+ in June 2011, it was all the internet was talking about.
But just two months later, traffic to Google+ dropped and its merits as the next big social platform were hotly contested.
While the Google guys came up with several ways to incorporate neat features, they completely forgot about presentation and user experience. Sure, they had over 400 million registered users, but only a quarter of those registered users are active.
Last year, the integration of Google Plus with YouTube (forcing YouTube users to have a Google Plus account) artificially added hundreds of millions of supposed users, who actually spend little or no time using the platform.
More recently, Google Plus passed 1 billion registered users and counting, but 23% of marketers won't even consider Google+. It's still a mystery for many businesses.
What are the real benefits of having a presence on Google+? And how does that impact your content strategy?