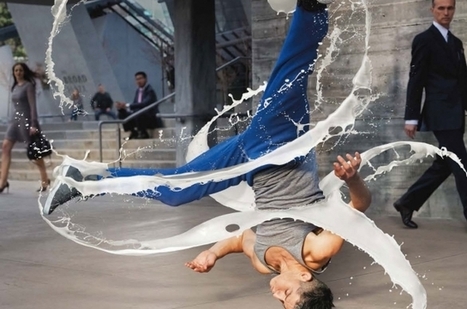 Got Milk? Not anymore. The Milk Processor Education Program is sidelining the iconic ad slogan in favor of a new tagline, "Milk Life," which puts emphasis on milk's nutritional benefits, including its protein content.
The change is part of a national campaign launching Monday that seeks to return the sluggish dairy milk category to growth. The national milk industry had been using the "Got Milk?" tagline since 1995 when the phrase was licensed from the California Milk Processor board. The state group began using the tagline in 1993 after it was created by Goodby, Silverstein & Partners.
"Got Milk has very high awareness," said Sal Taibi, president at Lowe Cambell Ewald, New York. "But we have a new strategy. We have a new message and we just felt we needed a new approach."
The national group, known as MilkPEP, plans to spend more than $50 million on the campaign, which will include TV, print, digital, retail promotions and PR. One TV ad visually depicts liquid milk powering consumers through activities like running, playing basketball or playing in a rock band.