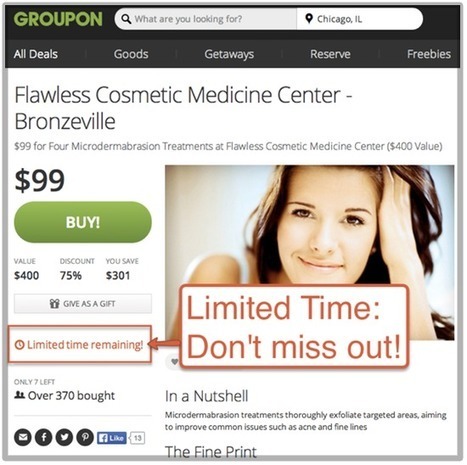 It's a fancy sounding word, isn't it? It's closely related to some even fancier terms like behavioral economics, persuasion research and social psychology. Here's a quick definition.
Neuromarketing (noun) : The science of using cognitive biases to influence the decision making process of consumers in marketing.
In web design, the goal of neuromarketing is to increase conversion rates and the percentage of visitors who take action by using specific cognitive biases in the design and content of the website.
Here is a list of 15 neuromarketing tactics that any website can use. Each is based on a specific bias. Most of these are simple, subtle, and very common if you know where to look. Every marketing website should be using at least a few of these tactics.