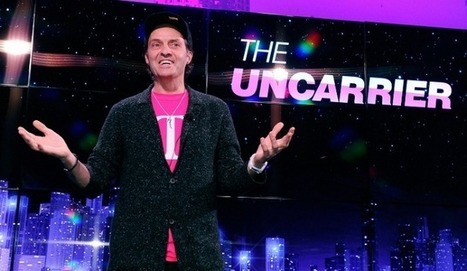 Typical mobile industry players are regarded as arrogant and insensitive to the frustrations of the consumers. It's an industry that has long frustrated customers with complex plans, locked-in contracts, restrictions against upgrading phones and the loss of investments in existing devices. But now, T-Mobile has introduced a game changer to the market.
They call themselves the Un-carrier, to vividly emphasize that they are doing something radically different. They're basing their whole philosophy around doing exactly what the customers want, as indicated by their feedback. It sounds simple. So why did it take so long to create such a strategy? And why was T-Mobile, the number 4 player in the industry, the first to innovate?(Full Disclosure—Prophet was a partner with T-Mobile in developing the new strategy.)
The "Simple Choice Plan," introduced in March of 2013, included elements that broke long-time industry practices. Long-term contracts were replaced with monthly plans with no long-term commitment. Plan pricing that required you to estimate minutes used and text messages sent was replaced with plan pricing that was much more flexible and easier to understand. The basic plan includes unlimited talk, text and web access (up to 500MB high-speed) and can be augmented for those that need large pools of high-speed data. Finally, you can bring your own device to the program. You don't have to buy a new phone, but if you do, T-Mobile will finance it over 24 months. When it's paid off, the monthly bill will be reduced accordingly.