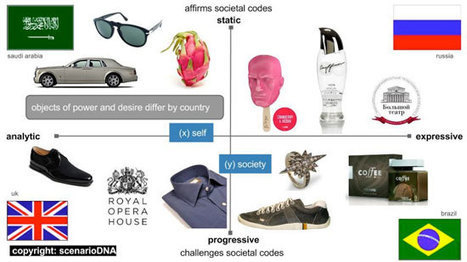 We talk a lot about icebergs when we are attempting to visualise culture and understand its seemingly hidden dynamics. But the way we use icebergs to illustrate culture is not indicative of culture at all. In fact, it's not even indicative of icebergs.
Culture is a manifestation of a human system of signs. It is not immutable. It is not permanent. Neither are icebergs. Picture this reality: 40,000 icebergs of various sizes and shapes breaking off each year, traveling erratically with the wind and melting. Icebergs form a system of movement patterns. So does culture. Looking at one iceberg to explain the dynamics of culture is an unfortunate simplification.
At scenarioDNA, we map semiotic data. By semiotic data, we mean the signs and symbols put out into the world, knowingly or not, by human beings. The human-ness of visualising data lies in the randomness of the data and the patterns it creates or avoids. Our purpose in mapping that data is to see the systems that are evolving and help expose tensions that might be otherwise pale.