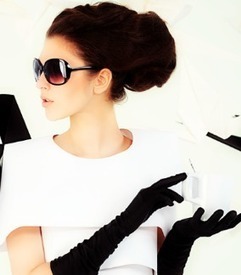 When it comes to ecommerce and retail we hear Pinterest, Pinterest, Pinterest. And there is a very good reason for that. Pinterest and retail go hand and hand for many reasons. First and foremost, the Pinterest audience is primarily female. Females happen to be more interested in shopping than our male counterparts. Pinterest is also the third largest social media site. Yes, that's right. Third. And that's right behind Facebook and Twitter. So, as an online retailer or anyone with an online business that has a female audience, Pinterest is a great place to be.
However, there's a site that doesn't get as much play or press, but might actually be a bigger powerhouse than Pinterest in terms of style, fashion, and design influence. It's called Polyvore.
Polyvore is an online community of style taste makers. Users mix and match products to create collages called sets that are linked directly to online stores for purchase. These sets consist primarily of fashion items and home goods. Here's what you need to know.