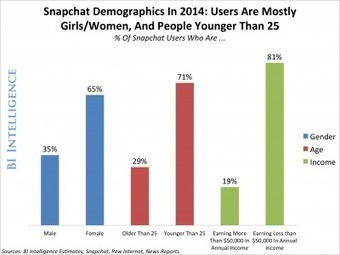 Snapchat skews young and surprisingly female.
Snapchat has cultivated a unique identity as a smartphone-only social network and messaging platform focused around images and videos. The app has emerged as an everyday communication tool for millions of teens and young adults, particularly in the U.S. and Western Europe.
Snapchat launched in September 2011, so it is not even three years old. But as BI Intelligence explained in a recent report, brands stand to gain a lasting advantage from adopting emerging social media early.