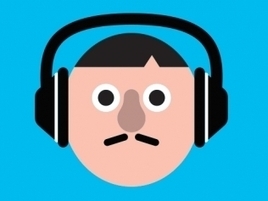 In a sea of questionable extensions, you voted this one the absolute worst. Basketball great Shaquille O'Neal played in 15 All-Star games, won seven MVPs and ranks sixth in points scored in NBA history. Surely, that qualifies him to make ... soda? Add one more stat for Shaq: most pointless idea.

Despite it being the height of flu season, there's another malady sweeping the land, mercilessly infecting otherwise healthy products.

Call it "delusions of brandeur." Explains John Parham, founder of Parham | Santana, a New York consultancy specializing in expanding brand footprints: "It's the condition where a brand thinks that since 99 percent of America knows its name it can put that name on anything."

That might explain why a $37 billion beer brand like Heineken would deem a line of shoes a fine sideline, or why the licensors of the Grateful Dead would introduce a line of skis, or why the noble owners of YouTube star Grumpy Cat felt it was time to cook up flavored coffees.

Those are just a few of the past year's more dubious entries, as determined by the readers of Adweek in our annual online survey. We asked you to consider new products from the past year that bear the name of established brands—and separate the lucid from the ludicrous. Here, the best and worst are ranked according to your votes.
At its best, an extension can make for a smart, reliable new revenue stream independent of the steep startup costs of launching a whole new brand. But according to Parham, whose firm partners with Adweek on this survey, any good extension must meet three basic requirements: fit, leverage and opportunity. That means the extension should make sense, deploy the affinity of the parent brand to attract consumers and have the potential to generate sales.

While it may sound easy enough, history has shown it is anything but. (Coors Spring Water anyone?) And yet, as this year's top finishers show, some extensions have the capacity to connect with consumers in a big way. "If you follow the rules," says Parham, "you stand a good chance of succeeding."